Catherine (Kaye) Brown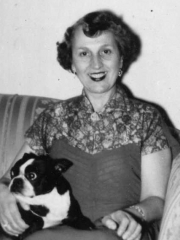 Catherine Adeline (Kaye) Brown was born on 17 Dec. 1903. Jean describes her "Aunt Kaye" as being a very timid & shy person who was very close to her mother.
Kaye loved all the members of her family. She was deeply religious, selfless & giving. Kaye would have given anyone the shirt off of her back.. She helped support her parents when they retired by working at the Equitable and took care of her sister Mildred during the last years of Nana's life. Kaye always remembered my birthday as her nephew and shared a small gift and part of her self with me.
Kaye loved dressing up and particularly wearing hats. She also enjoyed playing the piano.
Kaye never married.
She died Mar 4, 1996 at age 93.